Small Business Information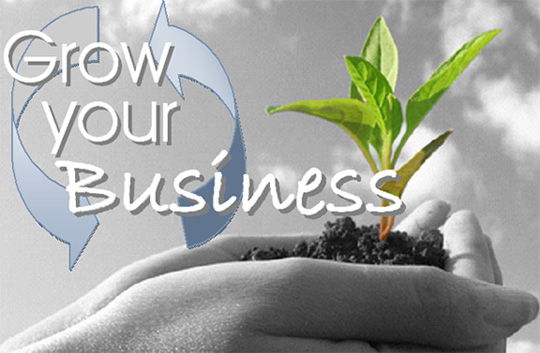 Are you a small business owner looking for ways to grow your business? Maybe you have a good idea for a business of your own, but you don't know where to start. We know business planning and development can be confusing. That's why Bedford Public Library has worked to provide you with access to resources that will help you improve or start your small business.
We have partnered with the Bedford Area Chamber of Commerce and the Lawrence County Economic Growth Council to provide you with links to information and organizations that focus on helping you realize and grow your business. For additional information, contact the Bedford Area Chamber of Commerce at (812) 275-4493. The Chamber is located at 1116 16th Street, Bedford, IN 47421.
Events
ISBDC events - There are "Launch Your Own Business" events located in various areas around the state. Check the events calendar to register for sessions near you.
Local Resources
Bedford Area Chamber of Commerce - The local Chamber of Commerce aims to make business easy by providing business information, events, and incentives.
Lawrence County Economic Growth Council - LCEGC aims to collaboratively plan for and guide the economic development of the county; to facilitate the expansion and retention of existing business; to aggressively recruit new business; and to support the development of a quality of life that makes Lawrence County a superior place to live, work and run a business.
Information Resources & Research
Small Business Resource Center - Search this resource to learn how to start, finance or manage your small business. Resources include; sample business plans, how to guides, articles and websites
Business Source Premier - The industry's most widely used business research database, this collection features full text and searchable cited references for top journals covering a variety of business disciplines.
Corporate ResourceNet - Corporate ResourceNet is designed to meet the diverse information needs of today's companies. This resource contains full text articles from more than 1,300 quality magazines and journals.
Regional Business News - This resource provides ultimate coverage for full-text business publications, on a regional level, for the United States and Canada.
Business Searching Index - BSI provides an easy way to both browse and search for country economic data, company profiles, industry information and market research.
SBA Learning Center - View a variety of self-paced online courses ranging from market research to to strategic planning and more.
Gale Virtual Reference Library - Gale Virtual Reference Library is a source for encyclopedias and specialized reference materials for multidisciplinary research, including access to the Encyclopedia of Small Business.
Testing & Education Reference Center - Looking for a licensing exam or tutorials on building basic computer skills? TERC can help.
STATS Indiana - STATS Indiana can give you data on Indiana consumers and economic growth.
Financing
SBA Loans & Grants - Find out how to determine your financial needs, check your credit, and see what financial programs are available from the Small Business Administration
Skills Enhancement Fund - This grant provides assistance to businesses to support training and upgrading skills of employees required to support new capital investment.
IEDC Incentives - This site provides a list of economic incentives available to help your business.

Helpful Websites & Services
U.S. Small Business Administration - This agency has delivered millions of loans, loan guarantees, contracts, counseling sessions, and other forms of assistance to small businesses.
Indiana Small Business Development Center (ISBDC) - ISBDC was created to have a positive and measurable impact on the formation, growth, and sustainability of small businesses in Indiana, and to help Hoosier Entrepreneurs start stronger, grow faster, and work smarter.
Indiana State Business & Agriculture - Provides a list of state agencies providing information and assistance to business owners.
Indiana Veteran's Business Enterprises Program - The goal of this state program is to help men and women who return home after serving their country to start or expand their own business.
Business Owner's Guide - This guide, available in HTML or PDF form, will help potential business owners organize and understand the process of starting a business.
Office of Small Business and Entrepreneurship - The OSBE is responsible for cultivating an entrepreneurial culture and community that aims to attract more businesses to Indiana by supporting ecosystem development, coordinating events that benefit small businesses, and providing access to expert business consulting.
National Women's Business Council - Find research and advice about economic issues of importance to women business owners.
Minority Business Development Agency - Provides business tools, research, and business education to help encourage growth in minority-owned businesses.
Small and Veteran Business Programs - Provides assistance and services to support small and veteran-owned businesses.
INBiz - Acts as a one-stop shop for making sure your business complies with state laws and regulations

Blogs & Social Networking
Small Business Blogs by Category - Stay current on news and views with this list maintained by the Small Business Administration.
LinkedIn - LinkedIn is a large, International professional social network that aims to connect the world's professionals to make them more productive and successful.