Teens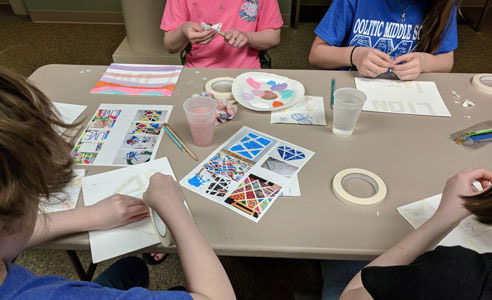 Our Teen Services include an exciting summer reading program and special events. Need to find the latest young adult novel, or get more information about technology or gaming? Just ask one of the friendly Teen Services staff members a question, and we can find the answer.
Browse the links below to learn more about upcoming programs and connecting with other teens, or stop by the library to talk to an expert.
New Books & Materials - Find out what's new at the Library for Teens.
Teen Reading List on OverDrive - Browse the Teen section on OverDrive to download the latest Young Adult eBooks.