Learning
Military & Government Collection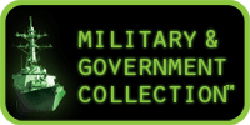 Designed to offer current news through a collection of periodicals, academic journals and other content pertinent to the increasing needs for all branches of the military and government.
Go to Military & Government Collection
Middle Search Plus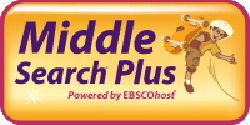 This resource contains full text for popular middle school magazines, full-text biographies and historical essays. In addition, it includes primary source documents, reference books and a vast image collection.
Go to Middle Search Plus
McClatchy-Tribune Collection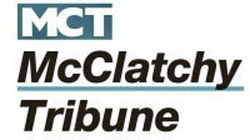 The McClatchy-Tribune Collection includes a 90-day archive of approximately 290 newspapers from the McClatchy-Tribune Information Services. This resource is updated daily.
Go to McClatchy-Tribune Collection
MasterFILE Premier

MasterFILE Premier contains full text for general reference magazines and publications that cover a wide-range of subject areas including business, health, education, general science and multicultural issues.
Go to MasterFILE Premier
MEDLINE

This resource provides full-text for many of the most-used biomedical and health journals indexed in MEDLINE.
Go to MEDLINE
MAS Ultra School Edition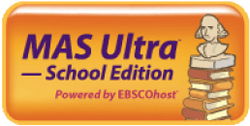 This resource contains full text for popular high school magazines covering a wide-range of subject areas including history, science, careers and more.
Go to MAS Ultra School Edition
LitFinder
LitFinder provides access to literary works and authors throughout history and includes more than 150,000 full-text poems and 800,000+ poetry citations, as well as short stories, speeches, and plays. It also includes secondary materials like biographies, images, and more.
Go to LitFinder