Learning
eBook K-8 Collection

This eBook collection provides access to over 15,000 titles to support quality learning for K-8 students across all subjects.

Go to eBook K-8 Collection
Communication & Mass Media Complete

Contains more than 210 active full-text, non-open access journals, cover-to-cover indexing and abstracts for 670 journals, and select coverage of more than 190 journals

Go to Communication & Mass Media Complete
Census.gov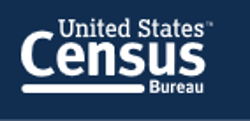 Serves as a leading source of quality data about the nation's people and economy

Go to Census.gov
Biography Reference Bank

Find in-depth biographical profiles, full-text articles, page images, and abstracts from today's leading magazines and journals.

Go to Biography Reference Bank
Alt Health Watch

This alternative health research database provides the latest information and materials for the evolving practice of holistic medicine and therapies, with in-depth coverage across the full spectrum of subject areas.

Go to Alt Health Watch
Learning Express Library

LearningExpress Library supports those looking to improve core academic skills, pass the GED, prepare for college, join the military, obtain occupational certification, find a job, change careers, become a U.S. citizen, and much more.

Go to Learning Express Library
Read It!

Read It! is designed for middle and high school students and anyone who wants to practice reading comprehension across a variety of school subjects and life skill areas.

Go to Read It!